Intro
Who Should Attend
Attorneys; government officials, real estate and environmental professionals, landowners, industry executives and planners
Why You Should Attend
Water quality and stormwater runoff present some of the most interesting and complex issues in the Pacific Northwest. People dealing with water quality issues at the state, local, and project level now have the challenge of adapting to major changes in federal environmental programs.
We now have an EPA administrator who believes that environmental protection should be left to the states. In addition, the President in his February 28 Executive Order announced the following policy: "It is in the national interest to ensure that the Nation's navigable waters are kept free from pollution, while at the same time promoting economic growth, minimizing regulatory uncertainty, and showing due regard for the roles of the Congress and the States under the Constitution." He directed the EPA and Corps of Engineers to commence a rulemaking to rescind or revise the Waters of the US rule so that it becomes consistent with that policy. It looks like the administration will propose a 25% reduction in the EPA's budget and lay off 20% of the workforce.
We'll have a detailed look at what's likely to actually happen for federal policy and enforcement and hear from the state Department of Ecology on the scope of its authority and plans for adapting to the federal changes. We'll then discuss prospects for increased use of CWA citizen suits to fill the void left by reduced federal enforcement. We'll also investigate the future for wetlands regulation in light of the Executive Order, stormwater as a source of contamination, persistent contaminants as an emerging issue, the practical implications of EPA disapproval of Washington's Water Quality Standards, and water quality implications of the Hirst Case.
This is an important year to attend the Clean Water and Stormwater Conference. We hope to see you there.
~ Jeff B. Kray, Esq. of Marten Law PLLC and Lori Terry Gregory, Esq. of Foster Pepper PLLC, Program Co-Chairs
What You Will Learn
~ New Clean Water policy and enforcement priorities at the federal level
~ State level adaptation to the federal changes
~ Wetlands regulation and the future of the Waters of the US Rule
~ Key developments in stormwater regulation
~ Washington's Water Quality Standards
~ Emerging persistent contaminants
~ Water quality implications of the Hirst Case
What Attendees Have Said About Similar Programs
Great seminar.
High profile controversial issues made for a very interesting and relevant CLE - good work!
This was the best CLE - power packed - well planned, interesting, on-point speakers with mix of policy and practical. Thank you!
Agenda Day 1
Thursday, June 22, 2017
8:00 am
Registration Opens
8:30 am
Introduction & Overview
Jeff B. Kray, Esq. , Program Co-Chair
Marten Law PLLC / Seattle, WA
Lori Terry Gregory, Esq. , Program Co-Chair
Foster Pepper PLLC / Seattle, WA
8:45 am
Impact on Washington of the 2016 Election and Clean Water Policy and Enforcement Priorities at the Federal Level
The potential impact of revisions to substantive provisions of the Clean Water Act (CWA) and Safe Drinking Water Act (SDWA); changes in enforcement funding levels; organizational and policy changes at the EPA and the Corps of Engineers
Ankur K. Tohan, Esq.
K&L Gates LLP / Seattle, WA
Chris Wilke , Executive Director
Puget Soundkeeper Alliance / Seattle, WA
10:15 am
Break
10:30 am
Wetlands Regulation and Defining Waters of the US
Update on implementation of the Executive Order directing EPA to review and consider economic impacts of the rule; pending and recent cases including implications of the Hawkes decision regarding the right to appeal jurisdictional determinations
Bradford Doll, Esq.
Tupper Mack Wells PLLC / Seattle, WA
Regulatory enforcement moving forward: What to expect from Region 10
Endre Szalay, Esq. , Assistant Regional Counsel
US EPA, Region 10 / Seattle, WA
12:00 pm
Lunch (on your own)
1:15 pm
State Adaptation to the Federal Changes
Department of Ecology: Existing tools for state-level water quality enforcement; anticipated funding; update on 2017 legislative activity relating to water quality including possible responses to EPA rejection of Washington's water quality standards
Heather Bartlett , Water Quality Program Manager
Washington State Department of Ecology / Olympia, WA
2:00 pm
Key Developments in Stormwater Regulation
Stormwater issues from the regulated community's perspective
Lori Terry Gregory, Esq. , Program Co-Chair
Foster Pepper PLLC / Seattle, WA
Urban stormwater contamination: Likely points of contention from an environmental perspective
Katelyn Kinn, Esq. , Staff Attorney
Puget Soundkeeper Alliance / Seattle, WA
3:15 pm
Break
3:30 pm
Washington's Water Quality Standards
Update on the Standards; regulated community perspective on the practical implications of EPA disapproval of the Standards
James A. Tupper, Jr., Esq.
Tupper Mack Wells PLLC / Seattle, WA
State perspective
Chad L. Brown , Natural Resource Scientist
Washington State Department of Ecology / Lacey, WA
Environmental perspective
Janette K. Brimmer, Esq. , Staff Attorney
Earthjustice / Seattle, WA
Tribal perspective on what else needs to be done to adequately protect salmon and other fisheries
Connie Sue M. Martin, Esq.
Schwabe Williamson & Wyatt / Seattle, WA
5:00 pm
Adjourn Day One
Agenda Day 2
Friday, June 23, 2017
8:30 am
Emerging Persistent Contaminants in Water Supplies
Perfluorinated Chemicals (PFCs) like Perfluorooctanoic Acid (PFOA) and Perfluorooctanoic Sulfonate (PFOS), 1-4 Dioxane, and various pharmaceuticals: What are they? Where are they used? How do they get into water supplies?
Robert Anderson, LHG, CWRE , Senior Principal Hydrogeologist
Geosyntec Consultants / Seattle, WA
Overview of the legal issues at the interplay between clean water, drinking water supply, and hazardous waste law: How do you identify the source of the contamination? What's the remedy when there is a violation of the CWA but no enforceable standard?
Jeff B. Kray, Esq. , Program Co-Chair
Marten Law PLLC / Seattle, WA
10:00 am
Break
10:15 am
Water Quality Implications of the Hirst Case and Other Issues at the Intersection of Water Quantity and Water Quality
To what extent must local governments consider impacts on the quality of available water before issuing building permits including the impact of growth on concentrations of pollutants?
Tadas A. Kisielius, Esq.
Van Ness Feldman LLP / Seattle, WA
Tim Trohimovich, Esq. , Director, Planning & Law
Futurewise / Seattle, WA
Vincent McGowan , Water Quality Program
WA State Department of Ecology / Olympia, WA
12:00 pm
Evaluations and Adjourn
Faculty Bios
Jeff B. Kray, Program Co-Chair and partner at Marten Law PLLC, focuses his practice on water quality, water resources, and environmental litigation, including Clean Water Act permitting, regulatory compliance and CERCLA site remediation. He advises clients on water quality permit compliance and defense, stormwater pollution prevention, and transferal of water rights.
Lori Terry Gregory, Program Co-Chair and member of Foster Pepper PLLC, leads the firm's Environmental Practice. She focuses on water quality and resources, environmental law, and facility siting. Her clients include industrial facilities, manufacturers, agribusiness, retailers, developers, and local governments.
Robert Anderson, LHG, CWRE is a Senior Principal Hydrogeologist at Geosyntec Consultants. His technical expertise includes hydrologic characterization, aquifer characterization, groundwater and surface water interaction, probability-based analysis, surface and borehole geophysics, and flow system modeling.
Heather Bartlett is the Water Quality Program Manager at Washington State Department of Ecology. She was previously with the Department of Health's state drinking water program and the Washington Department of Fish and Wildlife as a fisheries biologist, specializing in salmon and steelhead management.
Janette K. Brimmer, Staff Attorney at Earthjustice, focuses on water law, Clean Water Act, and Endangered Species Act issues.
Chad L. Brown is a Natural Resource Scientist at Washington State Department of Ecology.
Bradford Doll of Tupper Mack Wells PLLC focuses his practice on environmental and land use law, assisting clients with permitting, compliance, and regulatory matters under federal and state laws involving hazardous substance releases, hazardous waste, water quality and use, and air quality.
Katelyn Kinn, Staff Attorney for the Puget Soundkeepers Alliance, manages Soundkeeper's Clean Water Act Enforcement Program.
Tadas A. Kisielius is a partner at Van Ness Feldman LLP. He represents public clients in drafting, adopting and defending regulations required by the Growth Management Act (GMA), the Shoreline Management Act (SMA), and the State Environmental Policy Act (SEPA).
Connie Sue M. Martin is a shareholder at Schwabe Williamson & Wyatt. She helps Indian tribes, ports, companies of all sizes, and individuals address environmental contamination and restore injured natural resources.
Vincent McGowan is the Municipal Unit Supervisor for the Washington Department of Ecology's Water Quality Program. Prior to joining Ecology, McGowan worked with the City of Olympia supporting policy development for the storm, sewer, and drinking water utilities.
Endre Szalay, Assistant Regional Counsel, US Environmental Protection Agency, Region 10, represents the EPA in Clean Water Act enforcement actions and provides counsel to EPA program clients on Clean Water Act issues. He is EPA Region 10's lead attorney for Clean Water Act Section 404 and the Waters of the United States.
Ankur K. Tohan is a partner at K&L Gates LLP. He focuses his practice on energy infrastructure, natural resource development, compliance counseling, and defense of governmental and citizen enforcement actions.
Tim Trohimovich is Director of Planning & Law at Futurewise. He reviews plans and development regulations and amendments for compliance with the Growth Management Act, smart growth principles, and organization policies, and drafts and analyzes local and state legislation.
James A. Tupper, Jr. is a partner at Tupper Mack Wells PLLC. He frequently represents clients in matters before the Environmental Hearings Office, including shoreline management, water rights, and NPDES permit appeals. Previously he was a member of the Pollution Control Hearings Board and the Shoreline Hearings Board.
Chris Wilke is the Executive Director of Puget Soundkeeper Alliance. He brings experience in forming coalitions, pollution prevention, development and fundraising. He is a Member of the Puget Sound Partnership Ecosystem Coordination Board, the Puget Sound Harbor and Safety Committee, and the Waterkeeper Alliance Board of Directors.
Credits
Continuing Education Credits
Live credits: This program qualifies for 9.75 WA MCLE credits. We have applied for AICP planner credits (pending). Upon request, we will apply for, or help you apply for, CLE credits in other states and other types of credits.
Location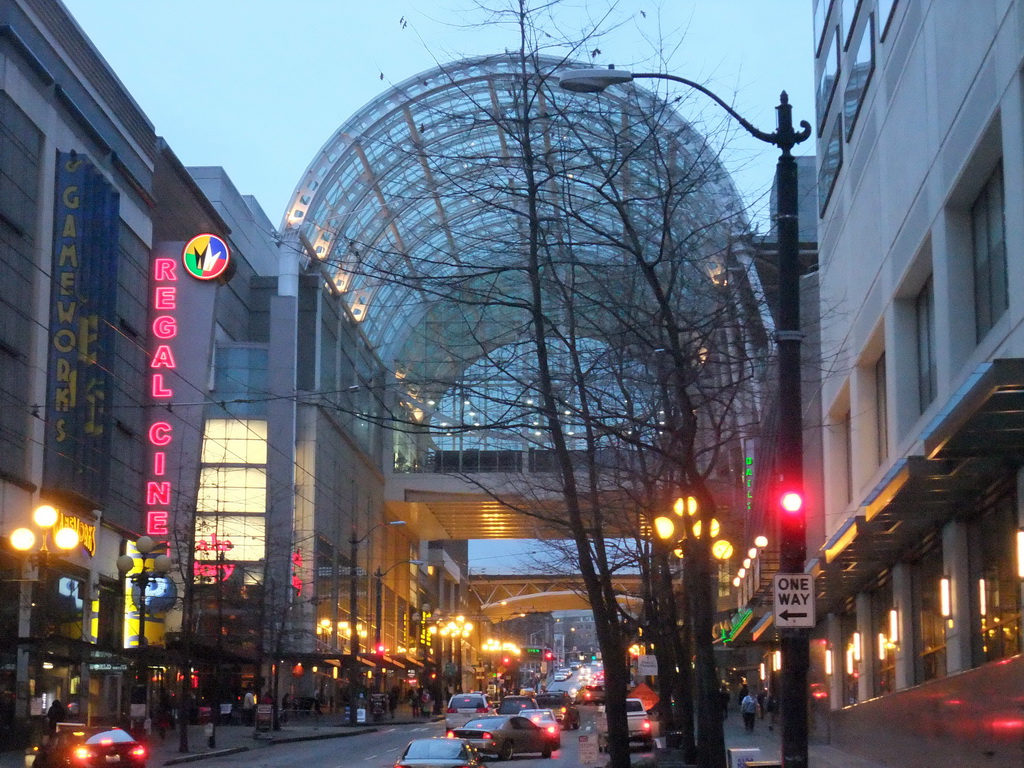 Washington State Convention Center
800 Convention Place in Seattle, WA 98101
(206) 694-5000
The conference will be held at the Washington State Convention Center at 800 Convention Place in Seattle, WA 98101.
More about the Location
Map & Directions
Webcast Options
Live Webcasts allow you to participate from anywhere, with opportunity to ask questions.
Video Replays allow you to time-shift your content. The streaming and Vodcast options have navigation tools and search capabilities that allow you to quickly find the portions most important to you. The Vodcast option also allows you to plug a flashdrive into your laptop and make effective use of in-flight plane time.
Audio Podcasts are perfect for making more effective use of the time you spend commuting.
Video Streaming System Validation
To make sure that your internal network will not block assess to the live or on demand webcast, please click here to test compatibility.
To make sure your network will not throttle the stream, please click here to test to check for a proxy server.. All should report false.
Screenshots
Registration
Tuition
Regular tuition for in person or webcast attendance for this program is $695 with a group rate of $520 each for two or more registrants from the same firm. For government employees, we offer a special rate of $465. For students, people in their job for less than a year, and public interest NGO's, our rate is $347.50. All rates include admission to all seminar sessions, food and beverages at breaks, and all course materials. Materials will be available for download and review a few days before the seminar. Make checks payable to Law Seminars International."
" Financial aid is available to those who qualify. Contact our office for more information.
Cancellation & Substitution
You may substitute another person at any time. We will refund tuition, less a $50 cancellation fee, if we receive your cancellation by 5:00 p.m. on Friday, June 16, 2017. After that time, we will credit your tuition toward attendance at another program or the purchase of a webcast or audio replay.
Register for this Seminar!
To attend this seminar click on the "1st Attendee" button. Add a second or third attendee by selecting the return to shopping button in the shopping cart. Then click the "2nd Attendee" button. For a third attendee, repeat the process and then choose the "3rd Attendee" button.
Register for Live Webcast
Includes materials download and opportunity to ask questions during the program. Cost is the same as live attendance.
Purchase a Replay
Choose from on demand video streaming, video vodcast on a flashdrive, or audio podcast download options.
Value Packs
Attend the seminar and take the program back to the office for review.
Just Course Materials
Fully searchable electronic materials in both Microsoft OneNote and PDF formats.