Intro
Who Should Attend
Attorneys, land use, real estate, and environmental professionals, consultants and governmental officials and regulatory staff
Why You Should Attend
The seminar brings you important information on legislative, judicial, and administrative developments in SEPA and NEPA law during the past year. Speakers from a wide range of perspectives will address the most recent SEPA/NEPA compliance, litigation, and policy issues confronting land use and environmental professionals today.
These special topics will include how Trump Administration and recent Washington State legislation may speed up the EIS process; how to study greenhouse gas impacts after the Trump Administration's repeal of climate guidance and Ecology's withdrawal of its internal guidance, and the decisions issued in recent litigation; the increasing use of substantive SEPA by the courts and state and local governments; and the nuances of deciding when there is an "action" for purposes of SEPA review.
Throughout the program, there will be lively discussion, commentary, and exchanges of ideas and opinions. We hope you will join us.
~ Rodney L. Brown, Jr., Esq. of Cascadia Law Group and Patrick J. Schneider, Esq. of Foster Pepper PLLC, Program Co-Chairs
What You Will Learn
~ Annual SEPA/NEPA legal update
~ Climate change as one of the Governor's top priorities: Greenhouse gas emissions and SEPA/NEPA
~ "Substantive" SEPA provisons: The potential effects of recent cases and amendments to Seattle's SEPA housing policy
~ When is there an action for purposes of SEPA review
~ Options for speeding up environmental review
What Attendees Have Said About Similar Programs
~ "Excellent faculty - great audience interaction"
~ " Very informative - especially the tips peppered through each talk."
~ "Enjoyed the topic of SEPA appeal process and ways to make it better."
~ "Supplemental materials useful and will be great resource for later"
~ "Some other conferences focus so much on networking that they lack content, but LSI always puts on very informational programs."
~ "Pretty fascinating stuff; I'll definitely be back"
Agenda
Wednesday, January 10, 2018
8:00 am
Registration Opens
8:30 am
Introduction & Overview
Rodney L. Brown, Jr., Esq. , Program Co-Chair
Cascadia Law Group PLLC / Seattle, WA
Patrick J. Schneider, Esq. , Program Co-Chair
Foster Pepper PLLC / Seattle, WA
8:45 am
Annual SEPA/NEPA Legal Update
Recent NEPA cases and federal administrative policy changes
Owen L. Schmidt, Esq.
Owen L. Schmidt LLC / Portland, OR
A former Regional Administrator's insights into how the Trump Administration policy and budgetary changes will affect EPA operations in the Pacific Northwest
Dennis McLerran, Esq.
Cascadia Law Group PLLC / Seattle, WA
10:15 am
Break
10:30 am
Addressing Climate Change as one of the Governor's Top Priorities: Greenhouse Gas Emissions and SEPA/NEPA
Strategies for dealing with the absence of guidance at both the federal and state levels
Jay P. Derr, Esq,
Van Ness Feldman LLP / Seattle, WA
Brett VandenHeuvel, Esq. , Executive Director & Riverkeeper
Columbia Riverkeeper / Hood River, OR
Laura J. Watson, Esq. , Senior Assistant Attorney General
Washington State Attorney General's Office / Olympia, WA
12:00 pm
Lunch (on your own)
1:15 pm
Substantive SEPA
The potential effects of recent cases
Thomas J. Young, Esq. , Assistant Attorney General, Ecology Division
Washington State Attorney General's Office / Olympia, WA
Amendments to Seattle's SEPA housing policy
Steven J. Gillespie, Esq.
Foster Pepper PLLC / Seattle, WA
2:15 pm
When is there an Action for Purposes of SEPA Review
Perspectives on the Paine Field and SODO Arena cases
G. Richard Hill, Esq.
McCullough Hill Leary PS / Seattle, WA
James C. Carmody, Esq.
Meyer Fluegge & Tenney PS / Yakima, WA
3:30 pm
Speeding up Environmental Review
Technical constraints and options
Mark Johnson, PLA , Northwest Director of Community Development
Environmental Science Associates / Seattle, WA
Legal constraints and options
Deborah L. Cade, Esq. , Managing Assistant Attorney General
Washington State Attorney General's Office / Olympia, WA
Case study: What Sound Transit is trying to do to speed up its project delivery; strategies that seen to work and ones that don't
Perry Weinberg, Esq. , Environmental Compliance Manager
Sound Transit / Seattle, WA
5:00 pm
Evaluations and Adjourn
Faculty Bios
Rodney L. Brown, Jr., Program Co-Chair, founder Cascadia Law Group, focuses on natural resources, transportation megaprojects, energy and other environmental and natural resource issues. He was the principal author of Washington's Superfund law and Model Toxics Control Act and is named in Best Lawyers and Washington Law and Politics Super Lawyers.
Patrick J. Schneider, Program Co-Chair, is a member at Foster Pepper PLLC. He assists private companies, public entities and landowners in negotiating local and state regulatory processes. He was lead land use attorney for Seattle, as well as a senior land use attorney for King County, and was one of the drafters of the Land Use Petition Act.
Deborah L. Cade is a Managing Assistant Attorney General in the Transportation and Public Construction Division of the Washington State Attorney General's Office and is Chief Environmental Counsel to the Washington State Department of Transportation.
James C. Carmody, at Meyer Fluegge & Tenney PS, has come to be regarded as one of the leading land use and environmental attorneys in the State of Washington. His professional experience is in business, corporate, real estate, and land use/environmental planning.
Jay P. Derr, part ner at Van Ness Feldman LLP, guides both public and private sector clients to guide their projects through to completion. He balances various factors and considerations to successfully negotiate the appropriate scope of SEPA and NEPA environmental review and mitigation.
Steven J. Gillespie, member at Foster Pepper PLLC, helps private and public clients obtain and defend land use entitlements, obtain master plan approvals as well as project-level permits. He also litigates land use, environmental, and real estate matters.
G. Richard Hill, is a named partner at McCullough Hill Leary PS. His practice emphasizes the land use entitlement process throughout Western Washington. He assists private and public sector clients in obtaining governmental approvals for commercial, residential, educational, life sciences and recreational developments.
Mark Johnson is N orthwest Director of Community Development for Environmental Science Associates (ESA). He helps clients plan, design, permit, and implement their planning and development projects..
Dennis McLerran, Of Counsel at Cascadia Law Group PLLC, formerly was the EPA Region 10 Administrator for the Pacific Northwest and Alaska. He now serves on the Leadership Council of the Puget Sound Partnership, and as Board Member of the US arm of the Stockholm Environment Institute.
Owen L. Schmidt is an environmental consultant and principal of Owen L Schmidt LLC. He formerly served as Senior Counsel with the U.S. Department of Agriculture, Office of the General Counsel, in Portland, Oregon, where he advised the Forest Service, Natural Resources Conservation Service, and other USDA agencies.
Brett VandenHeuvel, Executive Director of Columbia Riverkeeper, has litigated cases challenging illegal pollution discharge, LNG terminal land use approvals, and failure to disclose public information.
Laura J. Watson, Senior Assistant Attorney General in the Washington State Office of the Attorney General specializes in complex negotiation, appellate and trial litigation, client training, drafting of ballot titles, rules, legislation, and public communications.
Perry Weinberg is the Environmental Compliance Manager and Legal Counsel for the Central Puget Sound Regional Transit Authority (Sound Transit). He oversees the agency's environmental compliance activities and is the agency's SEPA Responsible Official. As environmental legal counsel, he advises staff and the Board of Directors on environmental and land use matters and manages environmental litigation.
Thomas J. Young is senior counsel with the Ecology Division at the Washington State Attorney General's Office, and manages the Environmental Quality section, responsible for representing Ecology's spills, water quality, air quality, and shorelands programs..
Credits
Continuing Education Credits
Law Seminars International is a State Bar of Washington approved MCLE provider and State Bar of Oregon approved MCLE provider. This program qualifies for 6.75 Washington MCLE credits and 6.75 Oregon MCLE credits. Upon request, we will apply for, or help you apply for, CLE credits in other states and other types of credits.
Location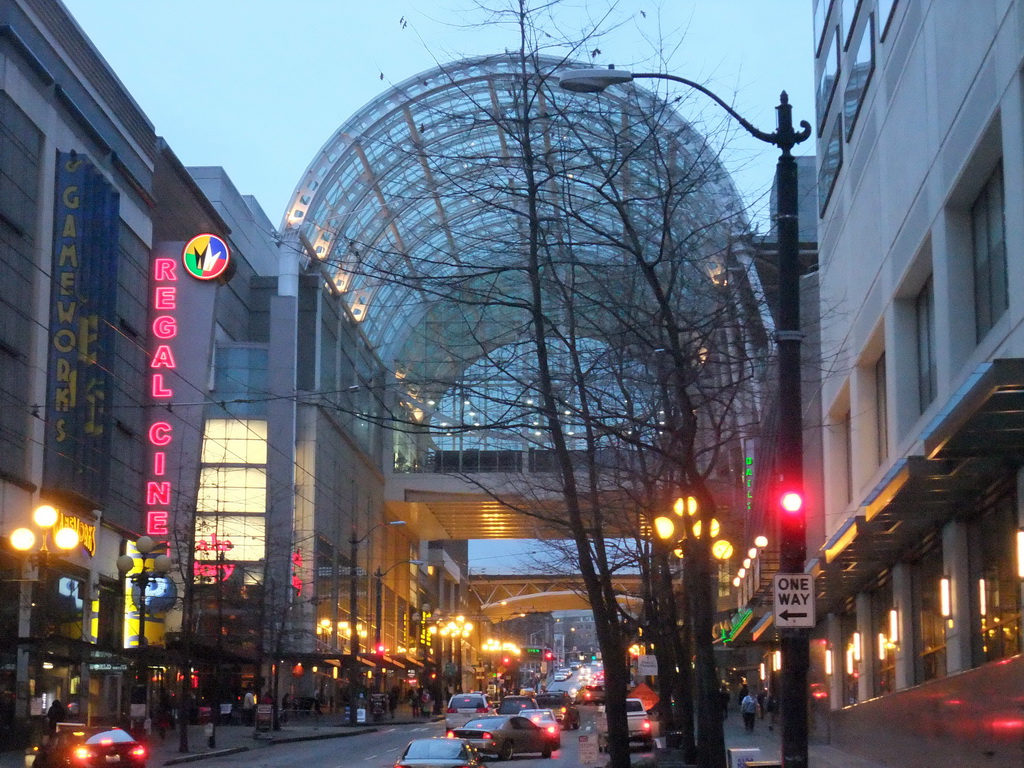 Washington State Convention Center
800 Convention Place in Seattle, WA 98101
(206) 694-5000
The seminar will be held at the Washington State Convention Center at 800 Convention Place in Seattle, WA 98101.
More about the Location
Map & Directions
Webcast Options
Live Webcasts allow you to participate from anywhere, with opportunity to ask questions.
Video Replays allow you to time-shift your content. The streaming and Vodcast options have navigation tools and search capabilities that allow you to quickly find the portions most important to you. The Vodcast option also allows you to plug a flashdrive into your laptop and make effective use of in-flight plane time.
Audio Podcasts are perfect for making more effective use of the time you spend commuting.
Video Streaming System Validation
To make sure that your internal network will not block assess to the live or on demand webcast, please click here to test compatibility.
To make sure your network will not throttle the stream, please click here to test to check for a proxy server.. All should report false.
Screenshots
Registration
Tuition
Regular tuition for in person or webcast attendance for this program is $595 with a group rate of $535 each for two or more registrants from the same firm. For government employees and Tribal members, we offer a special rate of $445. For students, people in their job for less than a year, and public interest NGO's, our rate is $297.50. All rates include admission to all seminar sessions, food and beverages at breaks, and all course materials. Materials will be available for download and review a few days before the seminar. Make checks payable to Law Seminars International."
" Financial aid is available to those who qualify. Contact our office for more information.
Cancellation & Substitution
You may substitute another person at any time. We will refund tuition, less a $50 cancellation fee, if we receive your cancellation by 5:00 p.m. on Thursday, January 4, 2018. After that time, we will credit your tuition toward attendance at another program or the purchase of a webcast or audio replay.
Register for this Seminar!
To attend this seminar click on the "1st Attendee" button. Add a second or third attendee by selecting the return to shopping button in the shopping cart. Then click the "2nd Attendee" button. For a third attendee, repeat the process and then choose the "3rd Attendee" button.
Register for Live Webcast
Includes materials download and opportunity to ask questions during the program. Cost is the same as live attendance.
Purchase a Replay
Choose from on demand video streaming, video vodcast on a flashdrive, or audio podcast download options.
Value Packs
Attend the seminar and take the program back to the office for review.
Just Course Materials
Fully searchable electronic materials in both Microsoft OneNote and PDF formats.